Borescope Demo Offer
We believe that evaluating our video borescope at your facility is the best way for you to make an informed purchase decision. That is why we encourage you to take us up on our NO COST, NO OBLIGATION demo offer. With this demo program, we will ship a VJ-Advance video borescope to your facility at our expense, so you can put it to the test doing your inspections, your way.
This is the perfect opportunity to see for yourself how much time and money you can save by owning the most advanced, fully-articulating video borescope on the market.
Interested? Call now! (231) 943-1171

You can contact our company with complete confidence that the information you provide will be treated with the appropriate level of confidentiality. For more information please see our internet privacy policy. RF System Lab does not sell or share any of your contact information with any third parties.
Product Features
FULL COLOR DISPLAY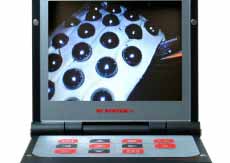 EVERYTHING YOU NEED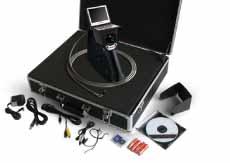 EASY TO USE JOYSTICK